To meet industry needs, many schools offer PhD in Cyber Security programs. Cyber security PhD holders teach, lead and set defense policies. With rising cyber attacks, they may also be at the forefront of innovation. So if you enjoy a challenge, computers and research, a PhD may be a perfect path.
What is a PhD in Cyber Security Degree?
A PhD in Cyber Security is a research degree. It is also the highest level of award in this field.
Most cyber security PhD programs aim to nurture two things. Quality research skills and expertise. You also tailor research projects to your interests.
Many PhD in cyber security programs do this in about 60 credits. And, may take 3 to 7 years to complete. That said, if you enter a program with a master's degree, you may need less time.
Types of Cyber Security PhD Programs
Many types of cyber security PhDs exist as the field is still emerging. As a result, some schools do not offer a "PhD in Cyber Security" per se.
Either way, a PhD goes wide and deep. So, you might do a broad study of IT or computer science. And then conduct your research in a security related theme.
PhD in Computer Science – Cyber Security
A PhD in info assurance is a common degree for cyber security researchers. It looks at theory as well as the more technical sides of comp sci and info sec.
As a student, you may hone skills in computer engineering. For instance, algorithms and data bases. You might also study areas like architecture and artificial intelligence.
PhD In Information Assurance
In a PhD in information assurance, the focus is on info systems. How to keep them safe and maintain the integrity of  the data they hold. 
Often, the course plan draws from a few areas. Like user access, data privacy and human computer interaction. So, you may study how these things affect security measures. And, ways to craft policy with the findings.
PhD In Technology and Information Management
This type of PhD may highlight the leadership aspects of security. For instance, how to stay ahead of cyber criminals. And, oversee all business efforts to manage and mitigate risks.
What is the Average Cost of a PhD in Cyber Security?
The average cost of a PhD in cyber security varies. One reason is that some schools offer stipends to PhD students. This money may offset the cost of tuition, fees, room and board.
Another factor that impacts cost is the type of school you choose. At last check, the average cost of grad school was $17,868. But if you pursue your PhD at a private school, the average is $23,919.
1
Colorado Technical University
Colorado Technical University has over 50 years' experience providing industry-relevant degree education to career-focused adults.
You have ambition—but not a lot of free time. CTU's classes are online and mobile-friendly, and just 5½ weeks long.
Accredited by The Higher Learning Commission and a member of the North Central Association of Schools and Colleges.
Popular Online Programs
Cybersecurity, Engineering & Computer Science, Information Technology, Business Administration, and Healthcare

2
Southern New Hampshire University
Take advantage of some of the nation's most affordable tuition rates, while earning a degree from a private, nonprofit, NEASC accredited university
Qualified students with 2.5 GPA and up may receive up to $20K in grants & scholarships
Multiple term start dates throughout the year. 24/7 online classroom access.
Offering over 200 online degree
Popular Programs
Business Administration, Psychology, Information Technology, Human Services…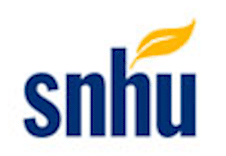 3
Western Governors University
An affordable way to earn your degree.
Tuition around $4,000 a term – about half the cost of most other online universities.
Over 60 accredited bachelor's and master's degrees.
Programs start monthly – Apply free this week!
Available Online Programs
Business Management, Human Resource Management, Information Technology Management, Computer Science, Cybersecurity, Healthcare Management, Elementary Education

Sponsored
Cyber Security PhD Degree Course Curriculum
Each school may format their cyber security PhD program in a unique way. But it is common that the first two years are for classes.
The bulk of these classes focus on research methods. How to form a query and set up a research project for starts. Also, how to collect data, use statistical methods and analyze these findings.
You may also take a writing class. There are very specific ways to write for science. And, since you have to defend your theory, you need to know how to present it in a clear manner.
The other classes you take depend on two things. One is the focus of your PhD (E.g. info sec, comp sci, comp eng. etc). And, the other, the area you choose for your dissertation research.
These aspects may help you develop broad and deep skills. You may also build a knowledge base in a few key areas. Like
data privacy, compliance, and risk management.
After these classes come qualifying exams. You need to pass these exams before you can move to your own research.
This research may take from 3 to 5 years. And, will end in a dissertation. Or, detailed, scientific account of your work.
Network Security

This type of course may help you gauge, estimate and assess the impact of security measures. So you may look at info sec protection research and current options. While also learning how to make a data driven decision as a leader.

Security Risk Management

Risk modeling is a main topic in this type of class. You may also discuss out sourcing and compliance. As such, you may come to understand issues that affect security and how to manage risk within a company.

IT Strategic Planning

In this class, you may study the processes used by senior IT leaders when assessing security. This often means looking at governance models from a global point of view. And also learning about decision models, control and risk.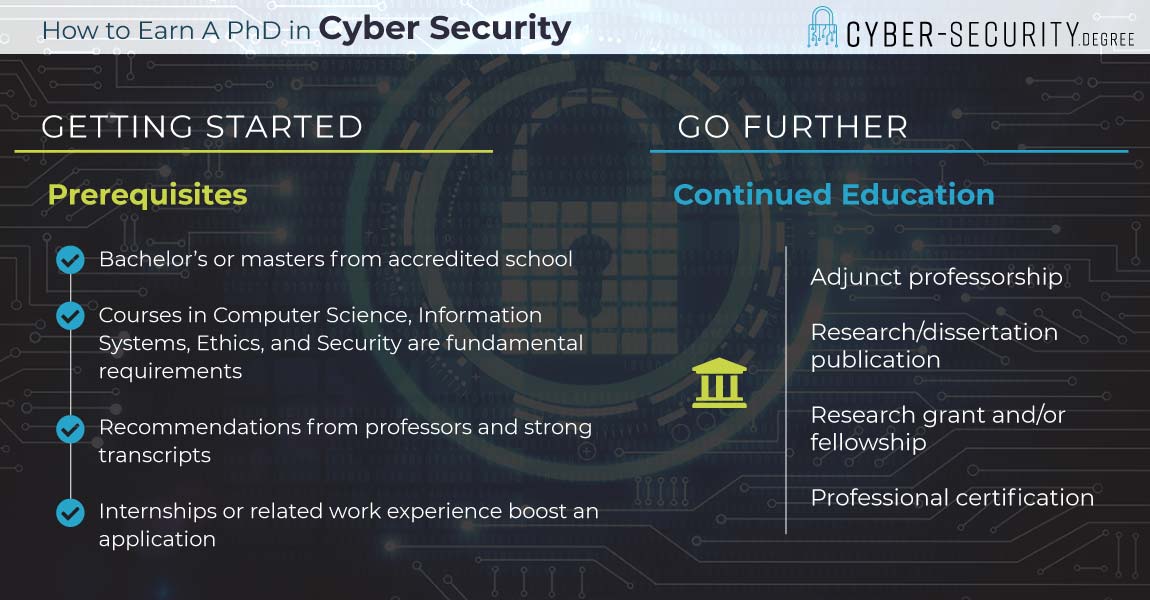 How Long Does It Take to Earn a PhD in Cyber Security?
It may take you from three to seven years to earn a PhD in cyber security.
One reason for the range is that some people go from a bachelor's to a PhD. And others have a master's degree under their belts first.
Another is the program format you choose. Part time and full time options may be available.
You also need to factor in your research. How much time it takes to create the outline, collect the data and so on.
What Accreditations Should I Look For?
Many schools with regional approval offer PhD in cyber security programs. These programs tend to meet standards. And, undergo periodic reviews to keep the curricula current.
Some schools are also National Centers of Academic Excellence.  Or, CAEs for short. These schools meet a set of standards set by a joint effort.
The joint effort is between two agencies. The NSA (National Security Agency) and DHS (Department of Homeland Security).
They offer a few designations. One is a CAE-CD or Center of Excellence in Cyber Defense. And there are two types of these schools:
CAE in CD Education (CAE CDE) for Associate, Bachelor, Masters and Doctoral Programs
CAE in CD Research (CAE-R)
Another is the CAE-CO . Or, Centers of Academic Excellence in Cyber Operations.
20 Best Schools with Cyber Security PhD Degree Programs
So what is the difference from one college to another and why should you care? The reality is, no two universities are the same. To help you in your search we have ranked our top 20 colleges that offer a cyber security PhD degree to help narrow it down. Our methodology uses data provided by the National Center for Education Statistics.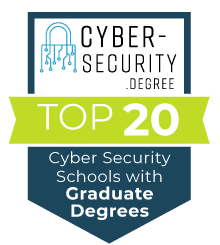 What Jobs Can You Get With a PhD in Cyber Security?
College Professor and Research Scientist are suitable careers for PhDs in Cyber Security. In fact, they may end up working at the very place where they earned their degree. Students don't need an internship to make networking connections for these careers. So, that's a built-in bonus for both.
Computer and Info Research Scientist is an exceptional career, though. With a 2018 annual median of $118,370 and fast projected job growth, it's a hot prospect. In fact, the bls predicts an average job growth for all careers sits at about 7%. But Research Scientists in computers have projected growth at 19%.
Many doctoral students find comfort among their professors. In fact, they often teach, assist, and grade papers as part of their degree program. Best of all, the BLS reports that Comp Sci professors had an annual mean wage of $96,200 in 2018. So, it could pay in more than dissertation pages to get all that schooling, after all.
Top Salaries by State for Computer and Info Research Scientist
| | | |
| --- | --- | --- |
| State | Employment | Annual Mean Wage |
| Washington | 1,480 | $143,080 |
| Alabama | Not Released | $138,510 |
| Idaho | 150 | $137,180 |
| New Mexico | 770 | $136,370 |
| California | 7,300 | $136,310 |
Cyber Security Certifications
CISSP: Certified Information Systems Security Professional
Focuses on security policy and management. This is the most often mentioned Cyber Security certification.
Created by (ISC)2, this certification focuses on security policy and management.  This may not be the first certification you go after as candidates need at least 5 years of experience before they can take the exam.  Your experience must cover at least two of these knowledge areas:
Security and Risk Management
Asset Security
Security Engineering
Communications and Network Security
Identity and Access Management
Security Assessment and Testing
Security Operations
Software Development Security.  
To remain current, cert holders must also join the (ISC)2 and recertify every three years. Beyond this, CISSPs have to pay an $85 maintenance fee each year, and, submit 40 continuing professional education (CPE) credits each year.
CISA: Certified Information Systems Auditor
Centers on audits, controls. It also monitors and assess information technology and business systems. Offered by ISACA®, more than 140,100 people have earned this certification. The exam covers 5 core areas tied to information systems:
Auditing – can you evaluate an organizations IT security and risks?
Governance & Management of IT – can you identify critical issues and recommend practices to safeguard the information:
Information Systems Acquisition, Development and Implementation – can you show knowledge in these areas will meet business objectives
Info Systems Operations, Maintenance and Service Management – can you show knowledge in these areas will meet business objectives
Protection of Information Assets – can you show your policies and procedures insure the safe keeping of information assets?
To remain current, cert holders must recertify every three years. Beyond this, CISAs have to pay an annual fee. $45 for ISACA® members, $85 for nonmembers. You must also submit a minimum of 20 continuing professional education (CPE) credits each year 120 total for the 3-year period. 
CISM: Certified Information Security Manager
Gives guidelines for Cyber Security management with great responsibility. That means high level positions like CIO of IT security.  Also offered by ISACA®. Introduced in 2002, this cert has been obtained by more than 40,000 professionals. This certification focus' on the ability to understand and explain complicated security management issues. The exam covers 4 core areas:
Information Security Governance – can you develop and run an information security governance framework.
Managing Information Risk – can you identify different levels of information importance and protect accordingly?
Developing and Managing an Information Security Program – can you keep the data protected while still allowing other departments to run as they need to?
Information Security Incident Management – are you able to detect, investigate and recover from information security incents while minimizing business impact?
To remain current, cert holders must recertify every three years. Beyond this, CISMs must pay an annual fee. $45 for ISACA® members, $85 for nonmembers. You must also submit a minimum of 20 continuing professional education (CPE) credits each year 120 total for the 3-year period.
GCIH: GIAC Certified Incident Handler
For critical detections, this handles responding to and resolving major computer security incidents. The GCIH certification focuses on detecting, responding, and resolving computer security incidents. The focus of the exam is to show an understanding of the following core areas:
The incident handling process
Detecting malicious applications and network activity
Common attack techniques that compromise hosts
Detecting and analyzing system and network vulnerabilities
Continuous process improvement by discovering the root causes of incidents
Recertification happens every 4 years and will cost $429. You also need to submit 36 CPE credits and take the current exam at time of renewal.